23 Jul

External Insulation in Co Sligo

What is External Insulation?

External insulation is a thick board of insulation that is fixed onto the outside of your home with a brand new render (plaster) finish. The finish coat is pre-coloured so no painting is required afterwards for many years to come. The installation of this product can be carried out while the building is occupied

These clients in Co Sligo will have reduced heating bills by up to 35% now they have their home done with External Insulation

Wrap your home in a nice cosy blanket with external wall insulation.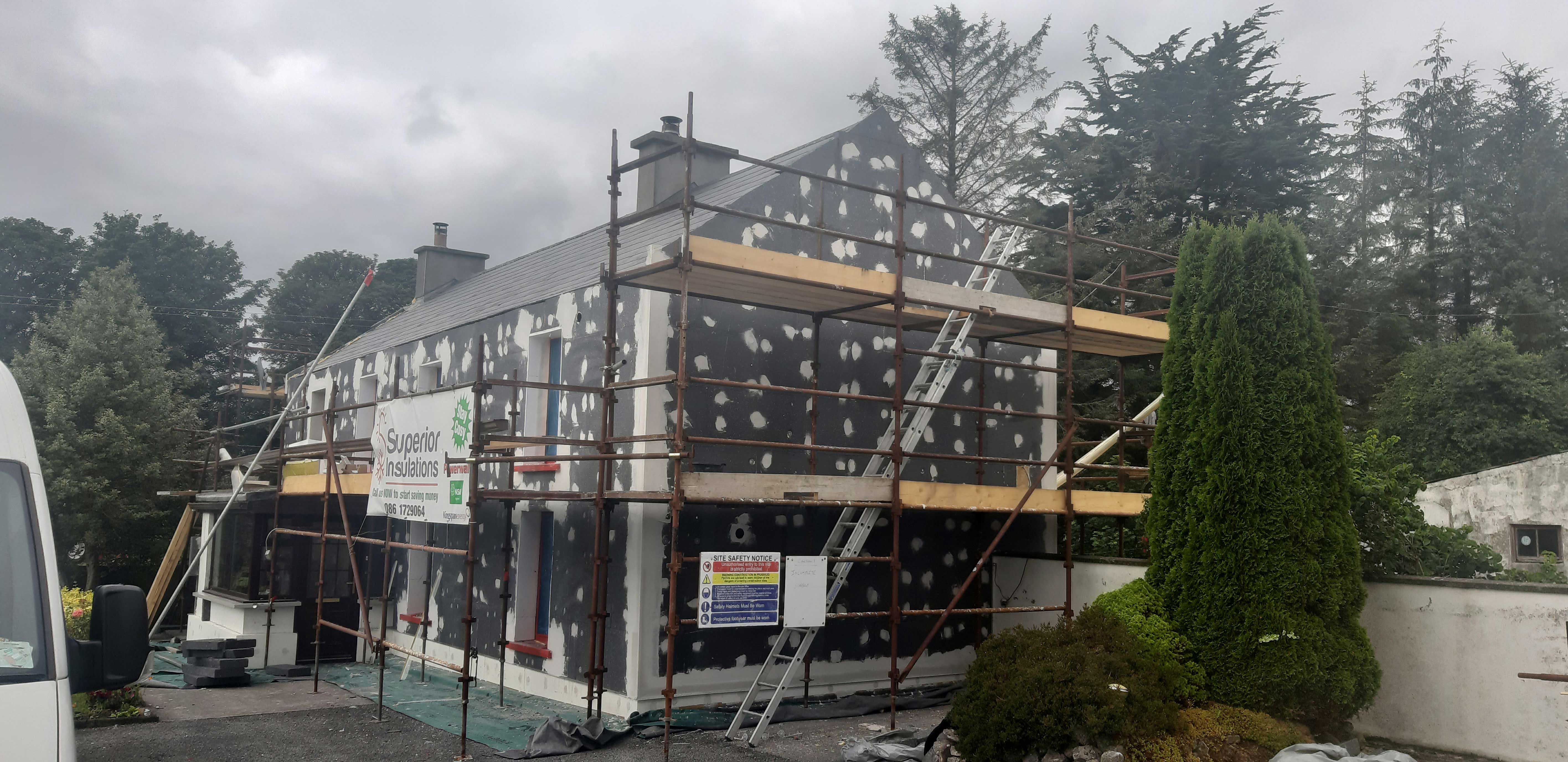 This property now has the following benefits :-
Reduced CO2 Emissions
Stops condensation in the house
Helps prevent mould and fungus growth
Increases Thermal Efficiency
Stops draughts
Lowers heating cost for the clients
Improved Aesthetic Finish
No Reduction in the interior floor space
The clients won't have to paint the external render for at least 10 years, unless they wish to.
For more information give Damien a call on 086 1729064. There are still grants available for External Wall Insulation…..