13 Feb

External Insulation on Cottage in Co Mayo

External Insulation is a simple and easy way of thermally upgrading homes and buildings to prevent heat loss of up to 35%. This can be done without much disruption as all works can be carried out whilst the buildings are occupied.

This is a house we are currently doing at the moment in Co Mayo.

External insulation is a thick board of insulation (100mm Platinum or similar) fixed onto the outside of your home with a brand new render (plaster) finish. The finish coat is pre-coloured so there is no painting required afterwards.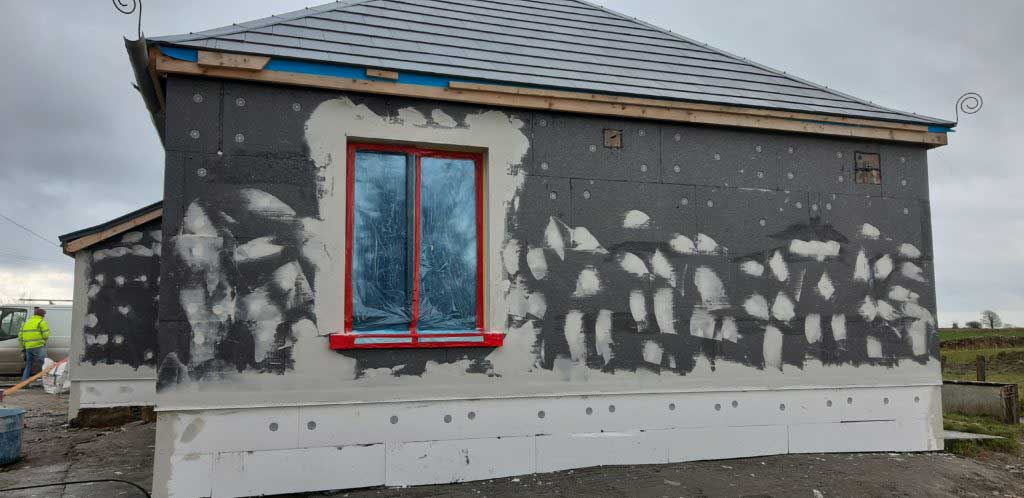 What are the advantages of External Wall Insulation?
Reduced CO2 Emissions
Stops condensation
Helps prevent mould and fungus growth
Increases Thermal Efficiency
Stops draughts
Lowers heating cost
Improved Aesthetic Finish
No Reduction in interior floor space
You won't have to paint your the external render for at least 10 years (unless you want to).